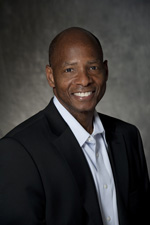 BILL SHELTON decided to become a realtor in 2003 in the days when he wasn't a commercial airline pilot with United Airlines. Already a bright and personable fellow, Bill took to real estate right away. When not in Singapore or London, he serves our buyers with diligence. Even when he is in some exotic port, Bill has developed the technical means of communication that allow him to never be very far away. It doesn't take long for buyers to fall in love with him, because he is so good at what he does. Bill, his wife Ricky, and their three beautiful children live in Elkins Park in Cheltenham Township.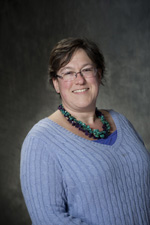 LORI LORENZ responded in 2000 to an ad to become our assistant upon moving to Philadelphia's Germantown community from Michigan with her husband David. What a wonderful assistant she was! For two years, she soaked up the business while performing her assistant duties with aplomb. After some time off to give birth to Leonarda, Lori returned to us as our buyer's agent and immediately began to make our buyers happy. Leonarda has since been joined by Becker and Weber. David has become an admired history teacher at the SCH Academy, and Lori has become a full-time buyer's agent who consistently receives kudos and thanks from all of the buyers with whom she works.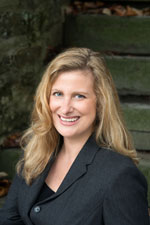 CAROLINE MASTERS is the bright light who joined the team in 2012. Originally from the Czech Republic, Caroline has traveled through Saudi Arabia to Virginia and Indiana to bring her grace and talent to us in Philadelphia. She has extensive experience in sales, and, with her husband Tim, she has extensive experience in the renovation and sale of investment properties in the area. Caroline is catching on to the residential real estate business very quickly. In her first year, she was more successful in matching great homes to great buyers than most first year real estate agents. She brings a warmth, empathy and sensitivity to their needs that all our clients have enjoyed. It is no wonder that her two boys, Ben and Sam, are the delightful young gentlemen that they are.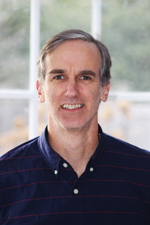 ERNIE TRACY specializes in doing for others. A resident of Wyndmoor for 27 years, he and his wife Karen, a communications specialist at Springside Chestnut Hill Academy (SCH), have raised 2 sons and a daughter. Throughout that time, Ernie has always found ways to give back to the community whether it is through raising funds for the Abramson Cancer Center at Penn or involving himself in more local community efforts. He's an avid cyclist, too! After a diverse career that includes teaching, corporate training, and advanced technology sales to the cinema industry, we are so fortunate that he has decided to bring his multiple skills to the Witt-Lippincott Team.
Both Janet and I work according to the highest standards. Bill, Lori, Caroline and Ernie are our team agents because they do the same. We have trained them. We work with them. And we are very proud of them. The word "team" is important to all of us. When one of us can't be available, another of us will be. Bill, Lori, Janet and I proudly carry the "ABR" designation after our name: Accredited Buyer's Representative. And soon, Caroline and Ernie will too.
Don't hesitate to call me if you have any questions about how The Witt-Lippincott Team works. 215-248-6522 (direct line) email: Loretta@lorettawitt.com